Top 5 site issues disruped sales in the 2020 holiday season
According to Adobe, online shopping in the US grew by 32.2% this holiday season; reaching $188.2 billion (article).
Although this growth is phenomenal, it also reveals a new understanding of the leading challenges facing ecommerce sites. Business (large and small) continue to struggle with pestering site issues that affect the buyer experience and ultimately hurt sales and conversion opportunities. Some issues remain unseen to the end user and do little more than create a silent notification in the developer console. Other issues are more apparent to the online shopper and directly impact sales and conversions.
Our data team researched the results of over 50 million ecommerce sessions during the 2020 holiday season and identified 5 leading site issues that hurt online sales.
Issue 1: Product Page Load Time
Fact: the optimal Product Page load time is 3 seconds.
Goal conversions drop 13% for each additional second.
Google has been penalizing sites with slow page load time for years. If you compare the metrics examined by the newly released Google Vitals with the metrics used in their past algorithms, you will see that the page load time attributes remain virtually unchanged.
While it is well documented that slower websites bleed traffic and frustrate users, it is important to drill down and explore these details as well as the extent of their damage. Our research showed that slower load times on Product Pages dramatically impared the online expereince. Bulky pages, outdated plug-ins, hosting issues and poor design can frustrate the shopper and often lead to site abandonment.
Solving the issue
There are many methods to optimize page load time – unfortunately there is no single answer. Here are a few suggestions to help improve page load time:
Monitor your Google Web Vitals: largest contentful paint, first input delay, and cumulative layout shift. These three measures help online businesses monitor site performance and measure user interaction.
Use a Lazy Load site commands
Eliminate render-blocking resources
Remove unused JavaScript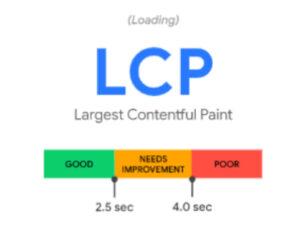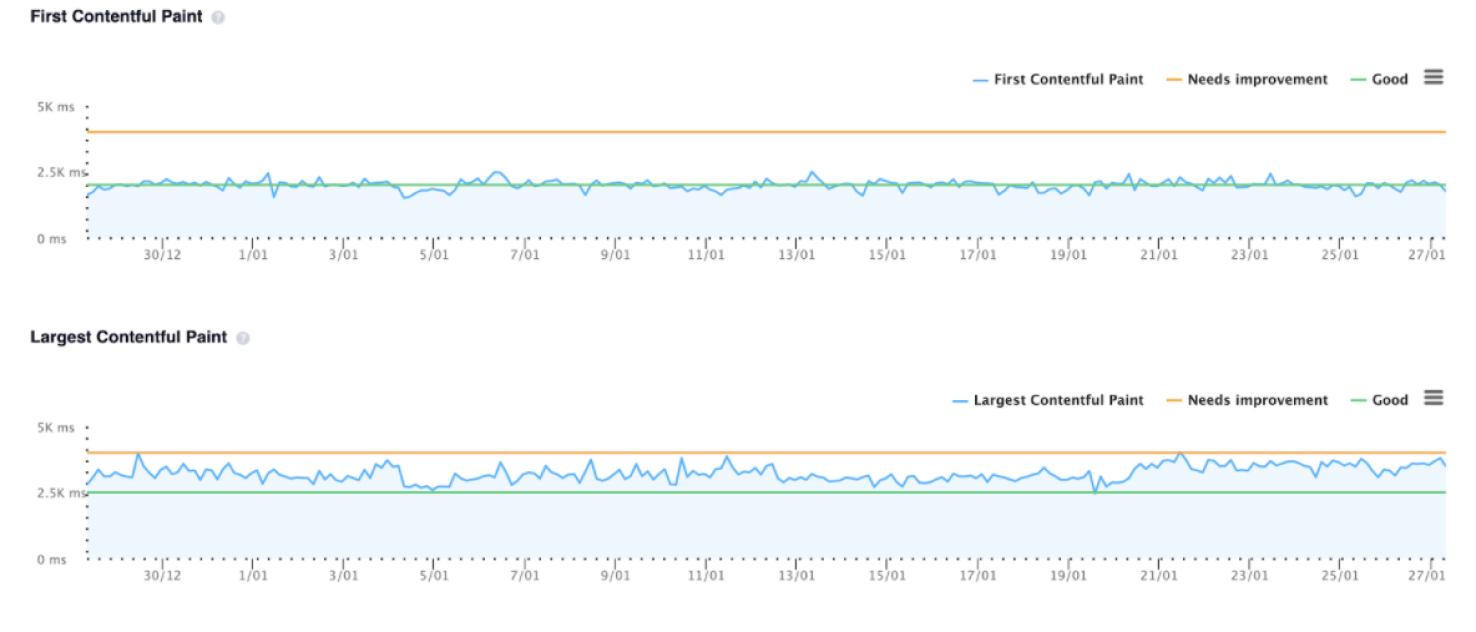 Issue 2: Add to Cart Errors
Fact: 13.4% of Add to Cart attempts end in goal failures and impact site abandonment rates.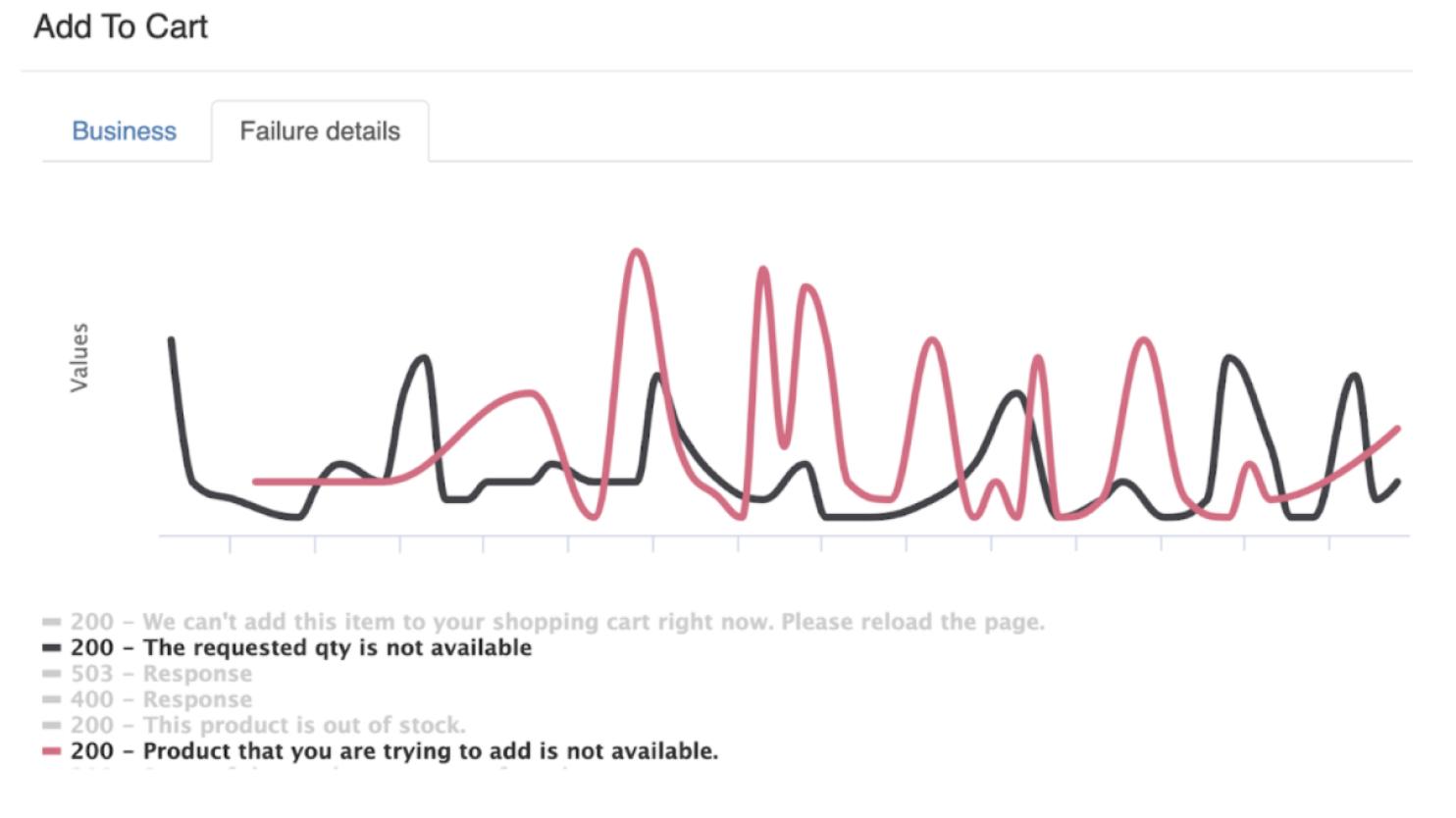 Add to Cart goal failures are one the greatest villains to an online business. They directly impact site abandonment, create lost revenue and damage to brand awareness, reputation and customer loyalty.
The leading Add to Cart goal failures detected included: 422 response code (unable to process), 503 response code (service unavailable) and "Out of Stock" issues. "Out of Stock" was the number one Add to Cart goal failure.
"Out of Stock" messages damage the online expereince by dousing the user in disappointment and frustration.
To better understand this, imagine that you finally find the perfect pair of sneakers after a long search through multiple websites. As the dopamine hits, you add the shoes to the Cart and proceed to the next step in the buyer funnel. To your surprise, the system message in the Shopping Cart next says "Out of Stock", causing disappointment and frustration.
A natural reaction is to abandon the site.
The manner that "Out of Stock" messaging is relayed to the client will often determine the difference between a conversion opportunity and a conversion loss + site abandonment. Unfortunately, many sites I speak with don't measure how often these issues occur nor do they measure the user reaction.
Solving the Issue
We identified two patterns from sites that managed to evade the norm:
Awareness: some sites seem to have fewer "Out of Stock" issues entirely. And when they did, the issues didn't last long. This hints at the existence of an alert or notification system that helped site administrators identify "Out of Stock" issues and solve them quickly.
Notify the shopper of "Out of Stock" issues on the Product Page, before the user commits to the purchase. As a rule of thumb, sites that offered wishlists or suggested similar products, showed higher conversion rates.
Issue 3: Checkout Errors
Fact: 30.35% of checkouts result in errors
Checkout is one of, if not the most sensitive step in the buyer funnel. Checkout issues draw our attention to possible privacy and security concerns and may cause immediate site abandonment. From our study, leading Checkout issues were related to Payment Methods, Shipping Details and the Place Order process. Most Checkout errors were Place Order related: invalid card holder, card details or incorrect expiration date.
Another common issue in the Checkout stage is the visibility and clarity of system messages. If the user can't see or doesn't understand the site's error messages on the Checkout page, they most likely will note be able to adjust the necessary details and complete the purchase.
Solving the issue
Awareness of each goal error (and its frequency) from your Checkout process is vital! The sites that suffered less from these issues clearly provided a better experience to the buyer. They matched language choice to IP, provided clear micro copy across the funnel as well as live chat support – often triggered by checkout or billing issues.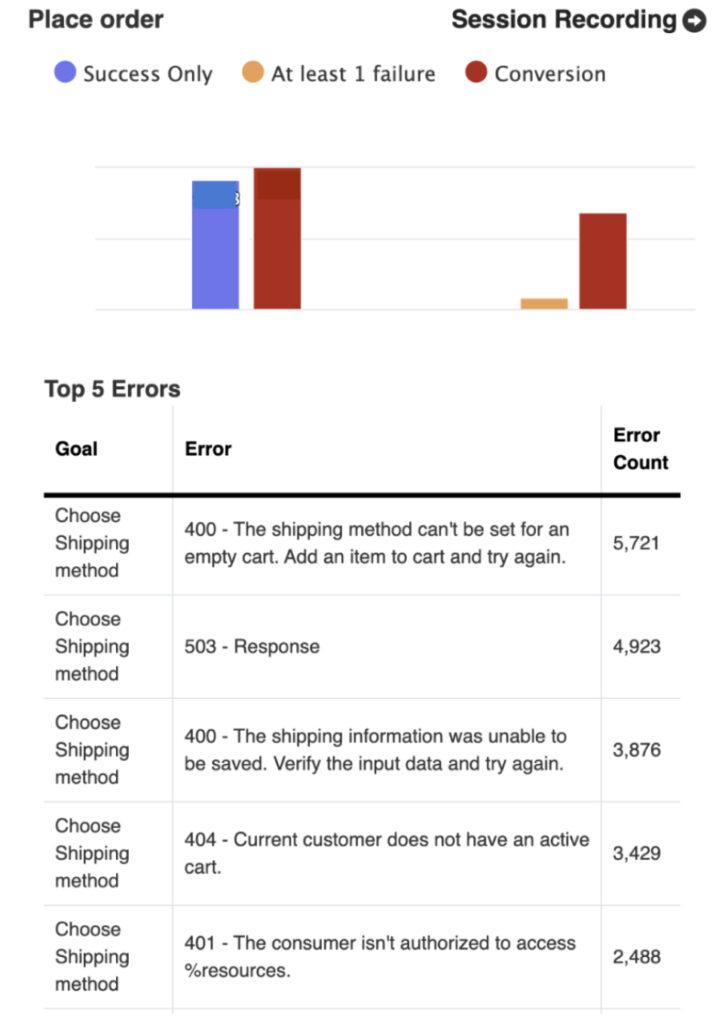 Issue 4: Site Login Issues
Fact: 58% of initial site logins result in failure.
Login is a natural step in the buyer funnel. It generally occurs at the beginning or the end of the online experience (either initial registration or Checkout). For many digital businesses, measurement of this highly important step is often overlooked.
The reality is that most login attempts result in failure – 58 of each 100 to be specific. Meaning, login failures are the norm, not the exception. Most sites and ecommerce platforms overlook this critical stage and continue to get it wrong month after month.
Trends in login failure
Solving the issue
A common trait of websites who beat the statistics was the use of Single Sign On solutions from Google, Facebook or OTP (one time password), mobile phone number login or SMS authentication. This effectively lowers the login barrier and enables your customers to smoothly sail through your sales funnel.
Issue 5: Gift Card Errors
Fact: 25% of initial online gift card redemptions result in failure.
Gift Cards have long been considered a great way for online stores to expand their community and increase revenue. Many of the gift card recipients are first time shoppers to the site, opening a fantastic opportunity for the online store to broaden their customer base and increase loyalty.
Unfortunately the gift often comes with a headache when the recipient attempts to redeem the gift card. 25% of initial attempts to redeem a gift card result in failure. Goal failures include incorrect email, phone number formatting issues, and gift card ID errors. Although these are often human related errors, their ripple effect into loss of a buyer community and growth opportunities are massive.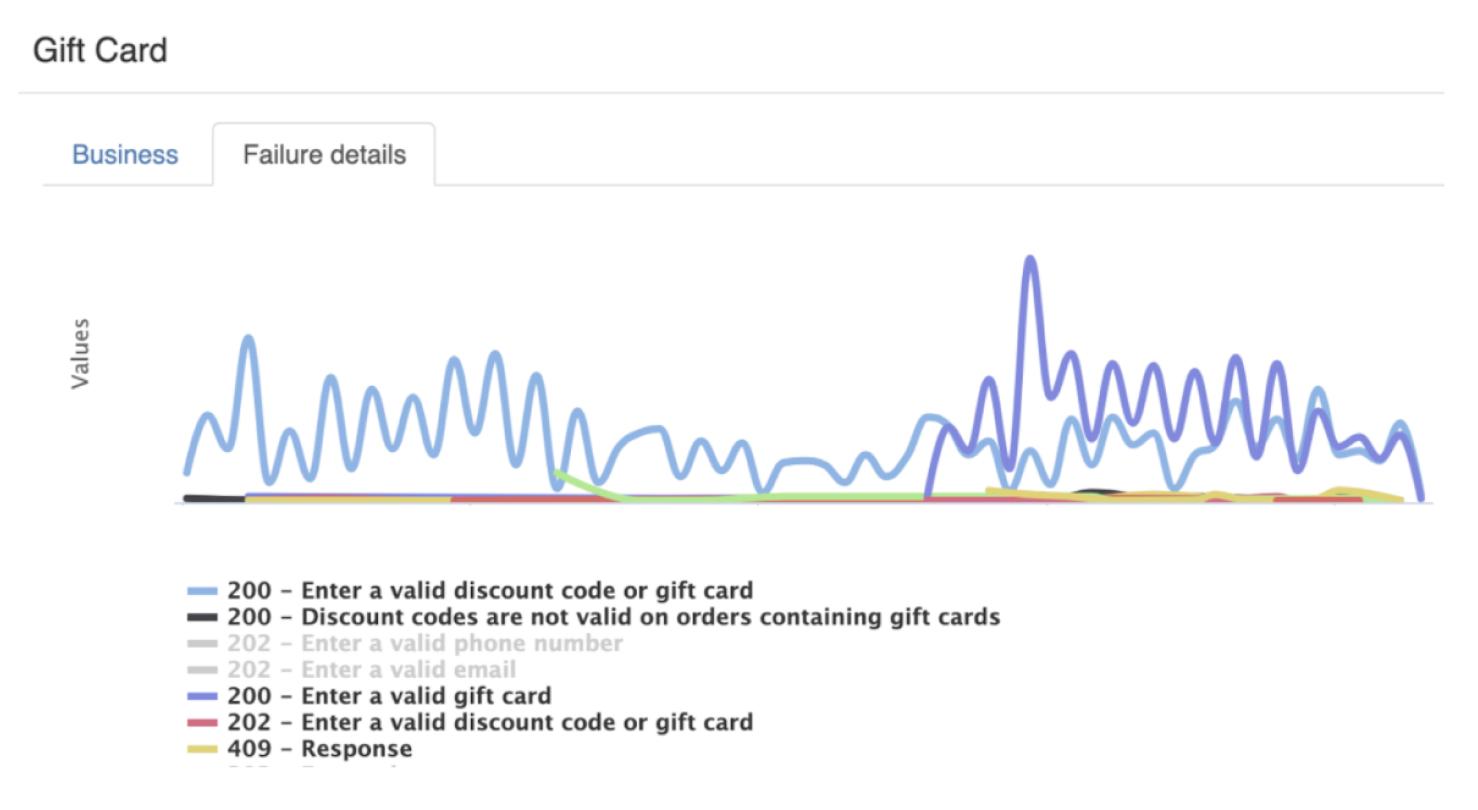 Solving the issue
There are many methods to optimize page load time – unfortunately there is no single answer. Here are a few suggestions to help improve page load time:
Test for mobile: 70% of gift card redemption issues occured on mobile devices, highlighting the importance of testing the mobile experience with external sources.
Clear messaging: sites who invest into clear messaging regarding the gift card redemption process show fantastic results.
Chat: engaging with gift card redeemers via chat is a fantastic new customer engagement strategy.
Summary – Knowledge is Power
Errors and unforeseen events plague all websites. These issues affect the buyer experience and have a direct impact on site conversions and loyalty.
Real time data is the key. It is essential to identify events in real time as well as measure their revenue impact and the number of customers affected. These insights help teams prioritize which items need immediate attention and execute a solution fast. "Knowledge
is power."
"Knowledge is power."