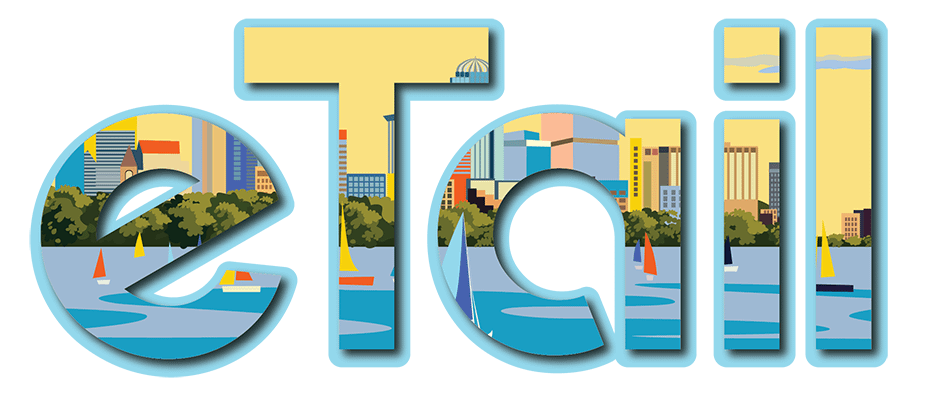 3 Key Takeaways from eTail East '22
We just got back from a whirlwind three days at eTail East, where we joined the world's most innovative retailers to exchange ideas, stuff ourselves silly with Regina Pizzeria, and talk about the future of e-commerce.
Here are three key takeaways from our time at eTail.
1. Everyone's Bracing for a Downturn
In this challenging economic environment, retailers know now (more than ever) that the onsite experience has to be perfect. Successfully driving qualified traffic to your site is a big deal. But traffic that doesn't convert? That's a huge issue, especially when it comes to how much $ brands are putting in to bring that traffic home. From entrants to incumbents, everyone is trying their best to grab customers' attention, and that's contributed to rising advertising costs. Not only that, but privacy regulations (especially Apple's) are making targeted advertising much less efficient than before. Margins are tightening, and there's absolutely no room for site issues or errors to lead to a customer getting frustrated and leaving a site without converting.
Our take: ensure your site is performing flawlessly
Today's retailers need to be able to quickly pinpoint and fix failures in the online customer journey to ensure a smooth buying experience. Being able to surface technical issues and goal failures in real time is key to understanding points of failure, taking action faster, and keeping up with evolving customer needs.

2. Efficiency is Top of Mind
How do teams do more, with less? We talked to teams facing pressures on two fronts:
– Limited ad budgets: With flat or shrinking performance media budgets, how can teams drive the sales results that they need?
– Limited (wo)manpower: During tight times, no team can afford to spend analytics team members' time on tedious manual work or wild goose chases. They need the data – all of it – at their fingertips.
The net-net is that teams need to "squeeze more juice" out of every ad dollar – and drive great results without the luxury of a big analytics team.
Our take: find and fix critical site issues
Improving the efficiency of your website – by identifying and fixing site issues that cause revenue loss – is your business' most important lever to do more with less. Here's why:
Better onsite conversion = higher ROAS and lower wasted ad spend: using Webeyez helped footwear brand TAOS uncover that some of their Facebook ads were linked a number of 404 pages, causing interested buyers to never reach their intended destination. After fixing this issue, TAOS was able to save over $20k in wasted ad spend and see 10x in ROI.
Automatic identification + quantification of site issues in real time = less analyst time hunting things down: fashion brand Diane Von Furstenberg recently worked with us to implement a "find and fix" strategy which immediately identified leading site issues. By being able to track customer failure points in real time, DVF was able to quickly measure the impact of lost revenue and prioritize their internal resources when deciding which issues to fix first. Some key results? 30% reduction in MTTR, drastic improvements in page load times, and a cleansing of outdated promo codes (sooo last season).
3. True Brand Loyalty Doesn't Come from a Loyalty Program
Making sure that visitors to your site don't encounter issues isn't just about conversion today.

Consumers have endless choices, and they're not afraid to jump ship after a negative (or frankly just less-than-perfect) experience. In a recent study with thousands of participants, analytics firm Coveo found 73% of shoppers will ghost a brand after three (or fewer) negative experiences, with only half of them ever actually airing their grievances directly to the company.

And while membership and rewards programs can be a quick fix to immediate business needs, it's hard for them to wash away the sour aftertaste of a bad user experience.

Losing revenue you didn't even know you could recover by missing out on the opportunity to make a customer's bad experience right? Cue a sad concerto on the world's smallest violin.
Our take: top-notch customer experience drives loyalty
We got lots of great inspiration for how brands can enhance loyalty – like partnering with brand champions, encouraging the creation of user-generated content (UGC), and providing valuable non-salesy content.
But at the end of the day, brand leaders confirmed that a frictionless onsite experience is the ultimate loyalty driver. It shows customers you value their time and business, and gives them a reason to keep coming back time and time again.
The Bottom Line
Beyond the margaritas and swag, eTail was a chance for the e-commerce community to come together – and prepare for the tough road ahead. E-commerce brands need to double down on efficiency and deliver a flawless user experience.

Schedule a demo to learn how Webeyez can quickly surface hidden frictions and immediately help you grow site revenue.